There is no question that crocheting is wonderfully amazing and relaxing leisure and pastime. Even though you may have never tried holding a crochet needle, there are several things and crafts that you can end up creating. This feeling is shared by many people, even with beginners. It may take some time for you to really get into the craft, but the patterns that are included in this list are great for everyone – beginners, included.
1) Summer Waves Blanket
This ripple designed blanket will let you learn the chevron stripe. It can be accomplished by using double crochet stitches, along with either an increase or a decrease with every 4th stitch. If you want to learn crocheting ripples, this is a good pattern to start with.
2) Cheerful Ripples
Striped designs are among the most popular options out there. This pattern features bold and bright colors, giving you the "cheer" as you start working on it.
3) Gentle Waves Pattern
This crochet pattern is detailed, designed to create blankets of different sizes. This means that you can start crocheting ripple afghan baby blankets, or one for a master bedroom.
4) Corner-to-Corner Chevron Crochet
This pattern is perfect for a fun twist. It can also be grown easily to create other sizes of blankets as well. The texture of this blanket is extra cozy with a super chic design.
5) Rainbow Ripples
Rainbow colors make a perfect choice for ripple blankets. You have the option not to really follow the ROYGBIV scheme, but choosing bold ones make the deal.
6) Zigzag Crochet
This pattern is colorful and made out of zigzag that is built out of crochet triangles. It is a variation of the chevron stripes, in a unique and exciting way.
7) Granny Ripples
This pattern combines together ripple striping and granny stitch. It is further enhanced by some granny squares at the blanket's top and bottom. Add some tassels to get that trendy look.
8) Rickrack Stripes
The use of rickrack shapes will take your crochet striped blankets a level up. A variety of group stitches make it colorful and fun, perfect for a shower gift.
9) Summerfling Ripples
What makes this pattern different from the usual chevron shape blanket is that it has smoothened out edges to produce a rectangular blanket, with post stitches.
10) Rose Field Crochet
This crochet blanket pattern is made out of texture crochet roses. You may choose the colors of the yarn, putting a twist on this unique design.
11) Post Stitch Riffles
This pattern can be made by working only in the back loop to produce a ribbed design. Another option is using post stitches to add some texture to the blanket's front and back. Double crochet stitches can be used to enjoy the texture of this blanket.
12) Demelza Crochet Blanket
This pattern has everything that you need – granny squares, a lot of colors, flower squares, and crochet. It gives the artistic side of you a boost in figuring out how to alter it even further to match your preferences.
13) Colorful Ripples
While other ripple patterns use chevron stitch, this uniquely colorful option depends on changing stitch height in order to produce the design undulations—the color changes in each row for a pretty result.
14) V-Stitch Crochet Doll Blanket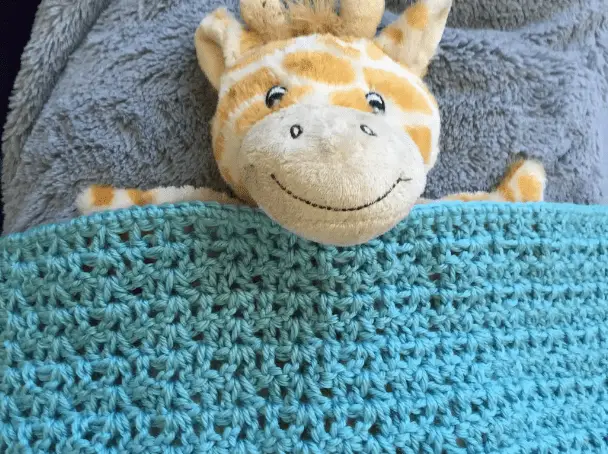 Crochet blanket patterns are not just for humans. They can also be catered to smaller sizes – for dolls. It uses easy V-stitch, which can also be used for bigger blankets as well.
15) Fringed Ripples
A single-colored sophisticated blanket is what this pattern offers. The ripples are emphasized, with the additional fringe element.
16) Victoria Afghan Patter
This chunky, cozy pattern is designed in various sizes, which means that you can create one for a small doll, to a huge bedspread that fits a queen-sized bed.
17) Round Ripple Crochets
The ripple of this pattern worked in rows. This is the standard 12-point round ripple, designed in three sizes.
18) Heart Pattern
The beautiful stripes on this pattern are filled with texture. All you need to do is to repeat the heart shape all over the design.
19) Casablanca Crochet Pattern
This pattern of a blanket is made out of eco-cotton yarn, which is why it is soft on the skin and friendly to the environment. This is extra special, thanks to the addition of puffy pompoms on the edges.
20) Christmas Pattern
This blanket pattern allows you to use free patterns and charts. A similar blanket can also be used on the custom blanket pattern here.
21) Checkered Pattern
This easy checkerboard motif works well for blankets of different sizes. The smaller sizes require less yarn and are faster to finish.
22) Coral Hearts Blanket
If you want heart designs for your blankets, this is an amazing alternative, which is even better if you want the color scheme to be simpler.
23) Criss-Cross Granny Squares
This pattern offers a unique variation of the traditional granny square. The best option on yarn for this pattern is a crochet thread, or a fine yarn, turning it into a bedspread instead of a heavy blanket.
24) Checkered Diamond Pattern
For this pattern, you can use filet crochet. If you already know how to do so, a checkered diamonds chart will be easy with seamless tiles for crocheting pieces that tiles flawlessly.
25) Blue and White Nested Checkerboard Pattern
If you are interested in checkerboard designs, this baby blanket pattern will work well for you.
26) Nested Checkerboard Pattern
This pattern offers a symmetrical look for this design. This is another great way to emphasize checkerboard afghan squares.
27) Granny Square Pattern
Crocheting several granny squares with baby yarn will allow you to make a beautiful baby blanket like this.
28) Nautical Baby Blanket Pattern
If you are planning to give a nautical loving friend a gift, this is worth the effort that will surely be appreciated!
29) Color Blocks Scrap Pattern
This pattern is easier as it seems. If you are familiar with a single crochet stitch, then you can consistently complete this piece.
30) Red Gingham Blanket
There are several events that would make this red gingham crochet blanket a perfect gift for somebody special! Cozy and easy to make.
31) Hexagon Crochet Pattern
This hexagon, when crocheted in the bunch, will allow you to make beautiful blankets, depending on the size that you want to make.
32) Windowpane Blanket Pattern
This windowpane pattern design is an amazing way to experiment with gingham blankets. Rather than using three, only two colors are needed.
33) V Stitch Granny Squares Blanket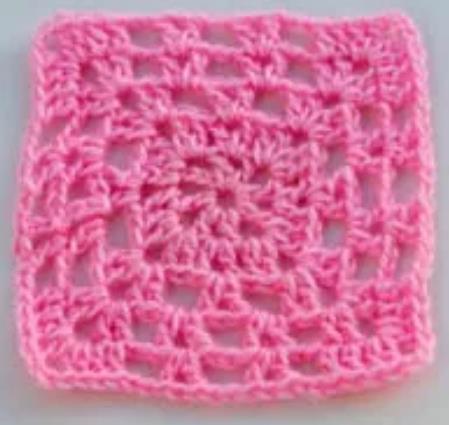 Lovers of V-stitch will surely love crocheting this blanket pattern as it is composed of V-stitch granny squares.
34) Griddle Stitch Gingham Black Pattern
Working with two colors at once with this gingham pattern makes this design a breeze. The griddle stitch is used to make it more textured.
35) Rainbow Outlines Squares Pattern
This pattern is composed of the granny square. It can be used in making colorful and lovely blankets.
36) Easy Beginners Squares Blanket
If you are patient enough working with smaller squares, these smaller granny squares make lovely blankets.
37) Summer Blanket Pattern
This granny square pattern is not necessarily warm, but it is ideal for making bedspreads and blankets that can be used in the summer months.
38) Baby Afghan Squares
With easy baby afghan squares, making a pretty blanket is possible. It may not be the quickest to work, but if you have the patience for it, it is worth all the effort.
39) Magnolia Crochet Blanket Pattern
This blanket is not just comfortable and well-textured; it comes with a twist- pom poms! As a tip to make these pom poms, wrap them well, making them really thick prior to cutting.
40) Ribbed Diamond Blanket
A tip in completing this blanket pattern in a breeze is to keep the tension while crocheting together, even going downsize of the hook, as it helps in keeping the loops from being loose.
Conclusion
Crocheting is a versatile project which can turn out to be such fun for everyone. Unlike knitting, you can simply use a single crochet hook, rather than two needles, and you can always expect that the finished product appears to be really gorgeous. There are limitless things that you can do with crocheting, and the ones that are mentioned above are just some of them. Whether you are crocheting for yourself or for others as a gift, you can no doubt find a specific pattern that will be perfect for your requirements.