The highlight of every OOTD or Outfit of the Day is the jewelry or accessory. They come in different shapes, sizes, colors, and materials. The art of jewelry making will not just spice up your look and reveal creativity. It's also a great profitable business to start. With the numerous types of jewelry you can find in the mall or online shops, it can really be challenging to find the right piece that will match your mood, style, and outfit.
Reaching this post means the idea of jewelry making came into mind. If this is your first time to try making your own pieces of jewelry, this post is definitely for you to read. It's not considered rocket science, but jewelry-making can be a bit difficult if you have very minimal knowledge about how it works. In this post, you will know more about tools and materials, basic beading patterns, and x keys are to be discussed to help you out. Enjoy the art of jewelry making!
What are the Tools and Materials to be Used?
If you want to create top of the line jewelry pieces, you need to have the right tools and materials to do so. Now, what are the tools that are highly recommended even for newbies? What you have to know in jewelry making with beads is that they are quite tedious to do. You will deal with even the smallest pieces of material to come up with a masterpiece. Not because it's tedious doesn't necessarily mean it's boring. These tools will help you in making jewelry worth the wile.
Tools
Round Nose Pliers
Round nose pliers are often used in twisting and turning hard wires such as the ones used in making jewelry. If you have sweaty palms, there's no need to worry because they come with a rubberized handle that doesn't slide off as you twist the wires.
Wire Cutters
Wire cutters are used for cutting wires. That is their primary purpose. Using different types of pliers for cutting wires will eventually make them rusty and blunt. It would be best to use the tools according to their designated purposes.
Crimping Pliers
Crimpling pliers are used to turning or bending the wires into concave shapes in order to help the beads slide through smoothly. Since you're dealing with very small details, crimpling pliers are used to bending curves smoothly as if a professional did it themselves.
Ruler
As for the measurements, you can use a ruler or a tape measure during jewelry making. A ruler is perfectly used in measuring straight edges and a tape measure for irregular shapes.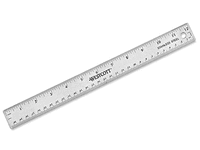 Flat Nose Pliers
In jewelry-making, the flat nose pliers are used for creating right angles and sharp bends in wires. This is also designed to straighten bent wire and take a hold of flat objects. Flat nose pliers can be used in opening and closing chain links and jump rings.
Adhesive
The highly recommended adhesive for jewelry making is epoxy, E6000 in particular. You might be surprised about what epoxy can offer considering that it's usually used for different household repairs. Beading in jewelry needs a lot of effort. It is just right to use the best adhesive to put it all together.
Bead Organizer
Bead organizers are used to keeping the same bead type on a small container. This will help you choose the right beads to use and makes it easier to see all the types and colors of beads available.
Materials
When it comes to the creation of top-notch pieces, it requires high-quality materials too. From the wire up to the beads, everything should be of good quality. Always check the quality of the materials you're getting, especially if you have your own suppliers. Here is a list of materials that are needed in jewelry making.
Beading Needle
Fire-Polished Beads
Beading Thread
Beading Wire
Ear Wires
Crimp Beads
Memory Wire
Head Pins
Beading Cord
Clasps and Toggles
10 Basic Beading Patterns for Beginners
Now that you have all the tools and materials prepared, it's time to know more about what you can do with them. To give you a good start, here is a list of the ten simplest beading patterns for necklaces, rings, and bracelets, depending on your taste. Each pattern comes with a video tutorial to help you out step-by-step.
1. Daisy Chain Beading Stitch Tutorial
2. Spiral Rope Chain
3. Single St. Petersburg Stitch Garland Bracelet
4. Ladder Stitch Bracelet
5. Stretch Cord Bracelet
6. Circular Brick Stitch Earrings
7. Flower Beaded Ring
8. Beaded Crystal Necklace
9. Vintage Beaded Necklace
10. Simple 3D Beaded Necklace
6 Keys to Successful Jewelry Making with Beads
Jewelry making can be a profession, hobby, and even business. There are 6 keys that you need to remember while making jewelry. These will definitely help you identify for what purpose is the jewelry making for. Knowing these 6 keys from the experts is your take away from this post about jewelry making with beads.
1. Master the Basics
If you may ask, why do you need to master the basics if you already know how the process goes. You see, once you know the basics of jewelry making with beads, your hands will find it easier to twist and turn even the most difficult patterns in the long run. Take things step-by-step in order to make the learning process worth the while.
For beginners, it may be quite the challenge at first, but making progress is worth it once you get a hold of how it works. Consider jewelry making as an exercise for your fingers. It would be best to learn the basics pace by pace to avoid confusion in making complicated patterns.
2. Choose a Type of Jewelry to Master
What type of jewelry are you really into? Do you prefer rings, necklaces, and bracelets? Pick one and start from there. It would be best to choose one jewelry type to master before doing everything at once. This will prevent pressure from getting everything done. Master one type of jewelry at a time. Considering that there are different beading patterns for every jewelry type, get yourself acquainted first.
You can also check for different jewelry designs to practice on. What are the themes of the jewelry you want to make? Do you want it simple or grand? For beginners, it would be best to start with simple beading patterns before you proceed to practice grand designs.
3. Invest in High-Quality Materials
Why do you have to invest in high-quality materials, if you may ask? Jewelry making can be compared to baking. When you use poor quality materials in baking a cake, expect the taste to be compromised. The same goes for jewelry making. If you invest in cheap and poor quality materials, expect the durability and appearance are compromised. It would be best to research about different suppliers and compare the quality and price.
4. Always Stock Materials
Stocking materials is a must. Have a checklist of the materials you have on the counter as well as the condition of the tools. Sometimes, the quantity of the beads can be misleading, considering that they come in small pieces. You don't have to count it all. All you need to do is estimate the number of beads and wires you need. Have a list of the beads that you often use and cut off the beads you barely use.
5. Build a Motivating Workspace
Let's face it. The process of bead-making can be quite tedious and boring. The least that you can do is spice up your workplace. Make the ambiance less sedating. Use colors that are neutral to the eyes, such as white and green. You can also put indoor plants to lift the spirits of the room. Make the room more comfortable for you to work on. Choose the right pieces of furniture and wall colors.
6. Stay Inspired
When you find it difficult to work, and you're feeling lazy, always remember why you started in the first place. Think about how much you've wanted to make jewelry, and now you have achieved it. The least that you can do is to keep the sparks lit to continue this amazing hobby. Allow yourself to release the inner creativity and expose your taste in making jewelry.
Conclusion
Let's face it. Jewelry making really is interesting for whatever purpose it may serve. Most people start for the sake of achieving a certain look and later on turn into a hobby and even a business. The biggest tip we can give you is to start small and simple. This will help you learn the process accordingly and to avoid overdoing it.
Always find inspiration in art creation, such as jewelry making. Remember to work in manageable pacing, and don't be afraid to try different pieces of jewelry. This will help your pacing progress from simple to complicated beading patterns. With all these tips and tricks, we do hope these will help you pave your way in jewelry making. Enjoy!